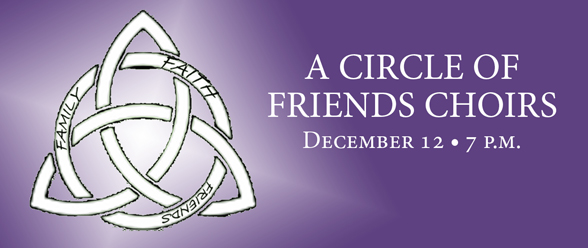 Clen-Moore is excited to host A Circle of Friends Choirs on Saturday December 12 at 7 PM with a 90-minute upbeat Christmas concert. A Circle of Friends Choirs brings together more than 50 singers and musicians of all denominations who share their faith in God with others through Christian and secular music.
This concert is free and open to the public and will benefit the Lawrence County Backpack Feeding Program through a free will offering. This program provides a backpack full of nutritious, non-perishable food for nearly 500 Lawrence County school children to take home each weekend. For some, this will be the only food they will have to eat until they return to school on Monday.
Light refreshments will be served after the concert.