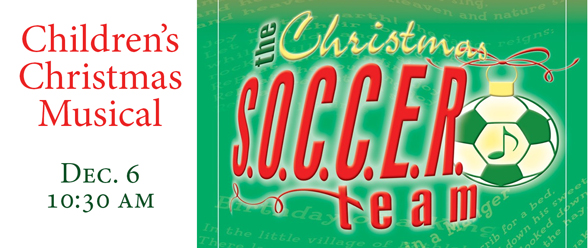 On Sunday, December 6, during worship, Clen-Moore Church's children and youth will perform "The Christmas S.O.C.C.E.R. Team" musical. Through song and stage, this musical will highlight those good ol' Christmas carols that we all love so dear.
The emphasis is upon The One that those carols are truly about, Jesus Christ. Come and let your heart be warmed and your spirit moved as we worship the Triune God together in spirit and in truth.
May you have a Merry Christmas!