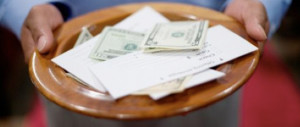 Looking to simplify your weekly tithing? You can set up a direct debit in no time!
Your monthly tithe can be withdrawn from your checking or savings account the second Thursday of every month with nothing more than the completion of a short form and a voided check!
Most banks offer an online bill-pay system than can be set up weekly or monthly, as you designate.
Just add Clen-Moore as a new payee and program your tithe to best suit your finances. You will no longer have to remember your check book and envelope every Sunday, and the church receives your tithe on a regular basis.
For the direct debit option, forms are available in the welcoming center and the church office.
We hope you will consider taking advantage of this opportunity!
Sincerely,
Clen-Moore Finance Committee