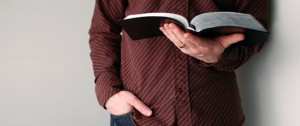 It's "Man Time": by men, for men, with men. If you can't think of a reason to come, we've come up with a few for you:
It's short. It starts at 6:00PM and ends by 7:30. (Steelers schedule has been considered!)
We meet 7 times from September through November:

Sept. 11
Sept. 18
Oct. 9
Oct. 16
Oct. 30
Nov. 6
Nov. 20

Discussion and video.
There's no singing.
Each session is its own lesson.
Men are given dilemmas and questions to wrestle with and problems to solve. The topics involve men being Christian men.
The sessions are highly visual and interactive. They get your blood pumping.