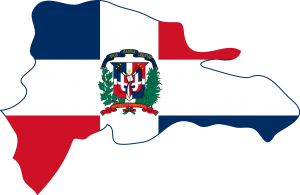 With each weeklong visit the mission group makes to Sabaneta de Yasica, Dominican Republic, we are sharing in an ongoing cross-cultural, Christian mission partnership that was begun by other churches in western Pennsylvania over twenty years ago.
Our partnership supports the ministry of the La Iglesia Evangelica Dominicana, which was founded by Presbyterian and Methodist missionaries around 1922. Per Rev. Jo Ella Holman, Regional Liason for the Caribbean Presbyterian Church, USA, "Currently, there is only one PC(USA) presbytery that is working consistently and over the long-term with the IED and that is a cluster of congregations in Shenango Presbytery, in Pennsylvania."
During the month of November, we will be presenting information to the congregation of Clen-Moore about the mission partnership including: an overview of the mission partnership areas, the success of the Christian school scholarship program in Sabaneta, and how to become involved and what to expect on this exciting and life changing adventure. We will also welcome Laurie Occhipinti, a cultural anthropologist and professor at Clarion University of Pennsylvania on November 15 to discuss her perspective on the Dominican Republic Mission through her eyes and personal experiences as mission trip interpreter.
"Give glory to the LORD; exalt the name of the LORD, the God of Israel, in the islands of the sea." ~ Isaiah 24: 15