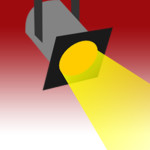 February may be too chilly to open the doors literally, but we will open them figuratively, with a chili cook off. This year's competition will take place on Monday, February 15th. Big Brothers and Big Sisters of Clen-Moore, along with their 'Littles,' will host an evening of family fun.
The BBBS group is in the eighth year of meeting the 1st and 3rd Monday of every month and is grateful to many people at Clen-Moore for their support. They would like to invite everyone to join them for their semi-monthly meeting February 15th at 6:00PM in Fellowship Hall.
So get out your cook books and crock pots and bring a pot of your favorite chili. If you don't want to make chili there will be plenty, so come anyway and meet the kids, enjoy some friendly competitions, and be blessed by a special guest speaker.
The Clen Moore doors continue to open, and despite the cold, God's presence is warming hearts. Do you feel it? Are you taking part in His kingdom work? Is the door to YOUR heart open?