Welcome to Clen-Moore! We're glad you're here.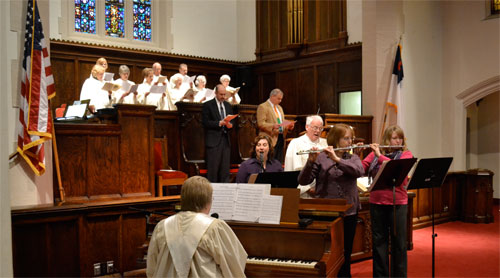 WHO WE ARE:
We are a church experiencing an exciting time of growth! Our members are as diverse as the New Castle area: young and old, families, couples and singles.
WHAT WE DO:
We worship the Lord with a service that mixes traditional and contemporary elements. We offer a variety of traditional Sunday School programs for all ages. We also offer many programs throughout the week, from youth and kids' programs that are vibrant and growing to adult programs that are many and diverse.
WHAT TO EXPECT:
Just as our worship service is both traditional and contemporary, so are our members. You will find people dressed in their Sunday Best and people dressed in comfortable jeans. God isn't worried about what you wear; He cares about what's in your heart.
WHY:
Wherever you are in your walk with Jesus – on the path or at the starting line – we are here for you: to encourage you, guide you, and support you.